About the label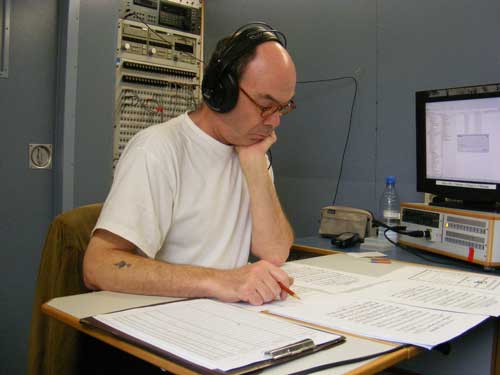 Photo: Nevet Shaked
Gideon Boss Musikproduktion is a label for classical music. It was established at the end of 2007 by Gideon Boss, producer and Tonmeister, born in Tel-Aviv in 1950 to a German-Jewish family. After studies of music in Tel-Aviv and philosophy in Jerusalem, Gideon Boss worked for 18 years as producer and Tonmeister in classical music for the Israel Broadcasting Authority ("Voice of Music"), and for 8 years as musical producer for the Israel Festival in Jerusalem.
Gideon Boss has lived in Germany since 1990 and works as Tonmeister for the German radio (Deutschlandradio).
All the label's titles are the result of his own initiation, production and recording. The accompanying booklets have comprehensive texts in three languages (German, English and French), complementing the musical content with an array of documents, visual illustrations and scholarly information.
Since January 2020, the label is not active anymore.